stalen deurkozijn rolvormmachine
pecificaties
1.

Power

requirement




Type

380v/3ph/50hz










Main Motor power

11kw










Cutter power

5.5kw




2.

Forming speed(m/min)

15m/min max

Not include the time of cutting

3.

Forming stations

20 stations




4.

Thickness of Mild steel

1mm-1.2mm




5.

Material of rollers

CR15




6.

Thickness of structure

20mm




7

Forming shaft diameter(mm)

70




8

Drive

Gear




9

Type of cutting

Hydraulic cutting




10.

Control system

PLC and inverter control




11.

Install dimension(depend on the final design)

9.8m×0.85m×1.2m

Without panel length

12.

Total weight (Approx)

4.5T

Depend on final design

13.

Screen

Text screen /touch screen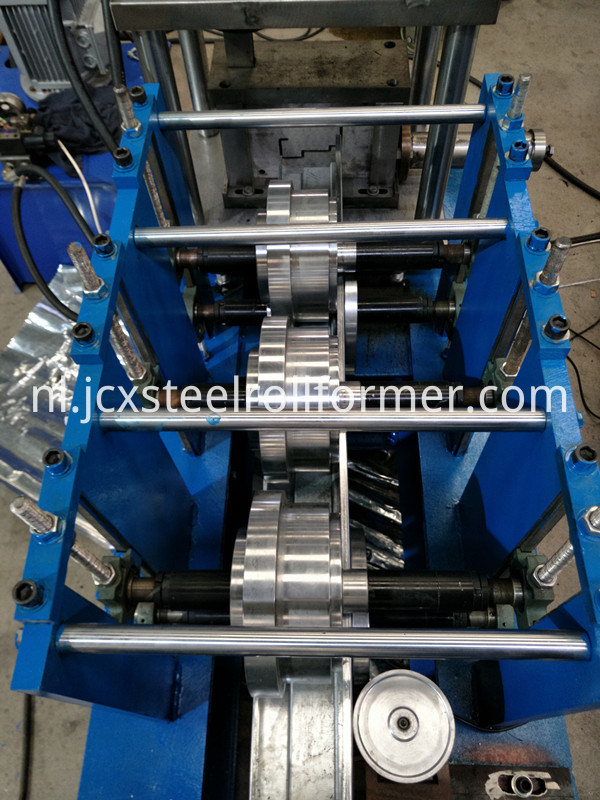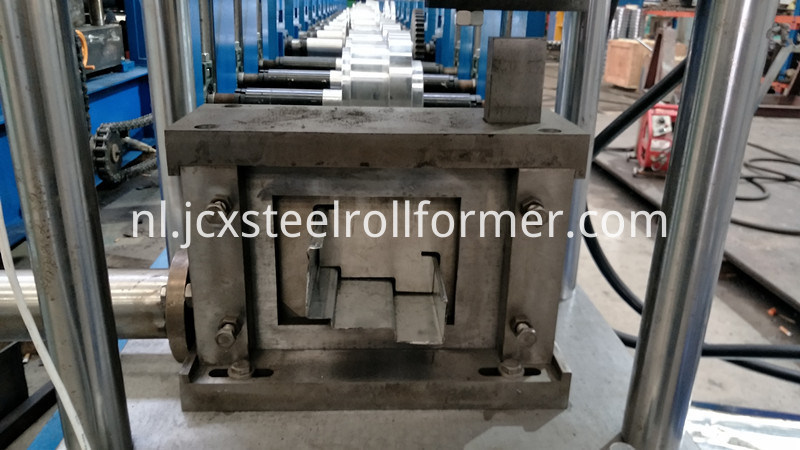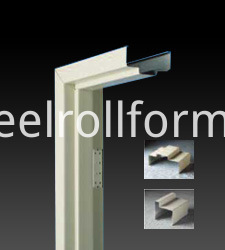 De voordelen van de rolvormmachine met metalen deurkozijn zijn als volgt:
1. Accuracy Profiel
2.Stable
3. eenvoudige bediening, lage onderhoudskosten
4. mooie verschijning.
5.Customized voor elke gewenste maat
2. Gedetailleerde Beelden van metalen deur frame rolvormmachine
Machine onderdelen
1) Metalen deurkozijnrolvormmachine voor het voeden van de machine
Origineel: China
2) M etal deurkozijn rolvormmachine rollen
Origineel: China
Rollen vervaardigd van hoogwaardig draagstaal GCr15, CNC-draaibanken, warmtebehandeling.
met zwarte behandeling of Hard-Chrome-coating voor opties.
Met voedingsmateriaalgeleider, kozijn vervaardigd uit 400 # H-staal door lassen
3) M etal deurkozijn rolvormmachine naafsnijder
Origineel: China
4) M etal deurkozijn rolvormen machine product show
Origineel: China
5) M etal deurkozijn rolvormmachine decoiler
Origineel: China
ManualDecoiler: één set
Un-powered, handmatige controle van de binnendiameter van de stalen spiraal en krimpen
Max. voedingsbreedte: 500 mm, spoel-ID-bereik 470 mm ± 30 mm
Capaciteit: Max. 3ton
Met 3 ton hydraulische decoiler voor optie
6) M etal deurkozijn rolvormmachine uitgangsrek
Origineel: China
Uitgeschakeld, 3 meter lang, één eenheid
Andere details van de rolvormmachine van het metaaldeurkader
Geschikt voor materiaal met een dikte van 0.8-1.5 mm
Assen vervaardigd van 45 #, Hoofdasdiameter = φ75mm, nauwkeurig bewerkt
Motoraandrijving, tandwielkasttransmissie, 20 rollen te vormen.
Hoofdmotor = 11KW, snelheidsregeling van de frequentie. Het vormen van snelheid approx.12-15m / min
PLC-besturingssysteem (Touch screenbrand: German WEINVIEW, Schneider Electric / Taiwan,
Inverter merk: Finland VOCAN / Taiwan DELTA / ALPHA, Encoder merk: Japan Koyo / OMRON)
Gecombineerd met: PLC, Inverter, TouchScreen, Encoder, enz
Cut-to-lengthtolerance≤ ± 2 mm
Stuurspanning 24V
Gebruikershandboek in het Engels
After-sales service van metalen kozijn rolvormmachine
1. De garantie van de rolvormmachine van het metaaldeurkader
is een jaar nadat de klant de machine heeft ontvangen.
Binnen één jaar zullen we de vervangende onderdelen gratis naar de klant sturen.
2. We bieden technische ondersteuning voor de hele levensduur van onze machines.
3. We kunnen onze technici sturen om de werknemers in de fabrieken van de klant te installeren en op te leiden met extra kosten.
Algemene voorwaarden
1. Minimale afname (MOQ): 1 stuk
2. Levertijd: ongeveer 45 werkdagen
3. Haven van lading: haven van Tianjin
4. Type betaling: door T / T of door L / C
5. Export: Australië, UK, Ierland, Mexico, Brazilië, Israël, Dubai, Rusland, India, Taiwan, Singapore,
Maleisië, Thailand, Filippijnen, Myanmar, Vietnam, Zuid-Afrika, Mozambique,
Zambia, Zimbabwe, Nigeria, Egypte, Soedan, enz.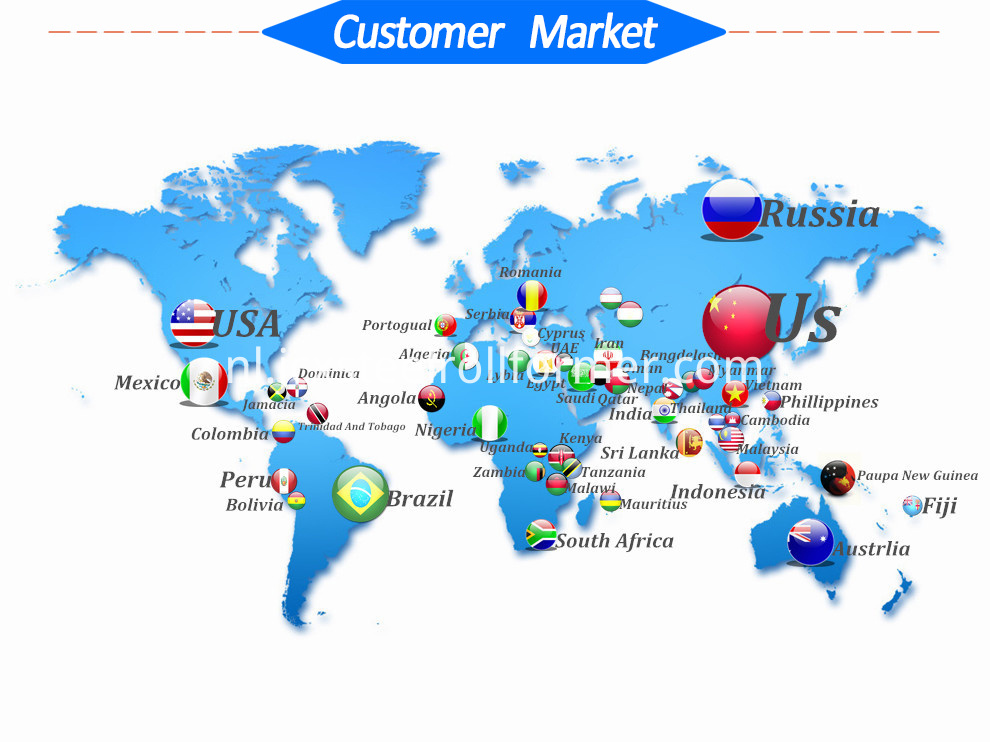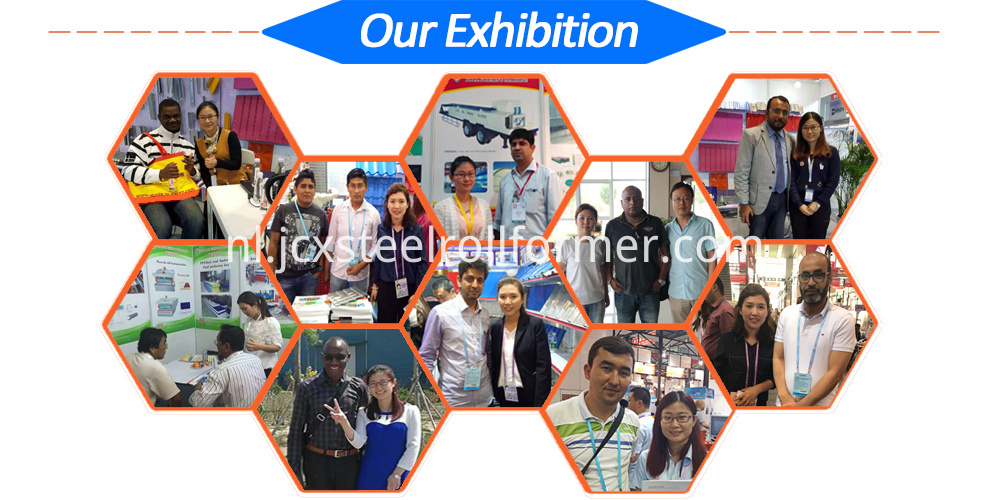 Product Categorie : Het Kaderbroodje dat van de deur Machine vormt