De dubbelzijdige staalplaat rolvormmachine wordt gebruikt om de stalen dakbedekking te produceren met de voorgeverfde stalen spoelen, gegalvaniseerd staal; en de stalen dakpan die wordt geproduceerd door de metalen dakpan rolvormmachine wordt veel gebruikt in dorp, hotel, tentoonstelling, roepingvallage, gezinsconstructie en buitendecoratie. De dubbelzijdige rolvormmachine kan twee verschillende modellen van tegels produceren, die aan de wensen van de klant voldoen.

bestek
1. Suitbale materiaal: staal, gegalvaniseerd staal, vooraf geverfd staal etc.
2. Materiaaldikte: 0.18-0.5mm (of 0.3-0.8mm, max aan 1.5mm, vertel ons enkel uw vereisten) (Volledige harde of Normale Rol)
3. Forming steps: 18 + 18 stappen
4. Schacht: hoogwaardig 45 # staal, gesmeed, alles massief
5. Rollers: GC15, gedoofd tot 58-62 centi-niveau
6. Middenplaat: dikte 18 mm
7. Snijsysteem: Cr12Mov, geblust
8. Motor: 5.5Kw + 3, Merk: shanghai lichao / Guomao
9. Besturingssysteem: Panasonic / Delta PLC, TOUCHSCREEN ETC.
10. Vermogen: 380V / 50Hz / 3Phase of zoals vereist
11. Vormsnelheid: 12-15 m / min
12. Rijmethode: enkele 1 inch ketting.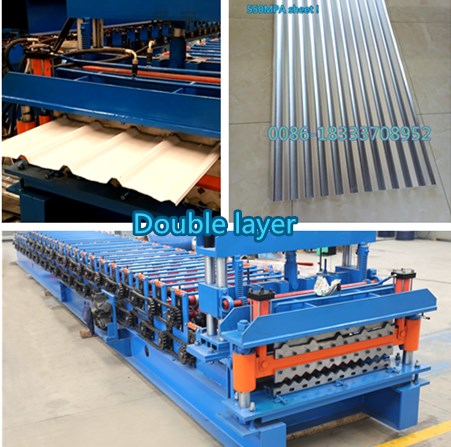 - Twee verschillende soorten vellen
Fabriekshoek: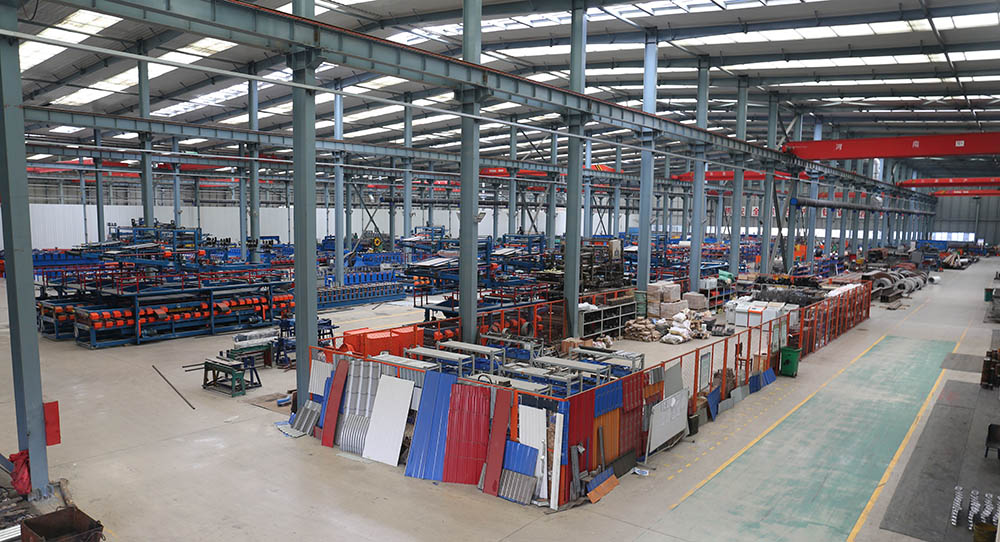 Product Categorie : Dak en wandpaneel rolvormen machine > Dubbellaags rolvormen machine