Ag dakpaneel rol voormalige-ag dakpaneel apparatuur
Onze trapeziumvormige dakpaneelvormmachine is altijd eerste keus om dak te maken, nu gebruiken mensen metaaldak veel om concerate dak te vervangen.
Dit soort dak heeft vele voordelen: eenvoudige installatie, mooier, licht van gewicht enz. Het is samengesteld uit handmatige decoiler, hoofdvormmachine, hydraulische schaarmachine.
Gespecialiseerde fabrikant van dubbele laag rolvormmachine, gegolfde plaat rolvormen machine, cz gording rol vormmachine, verschillende ontwerpen kunnen worden aangepast als uw verzoek.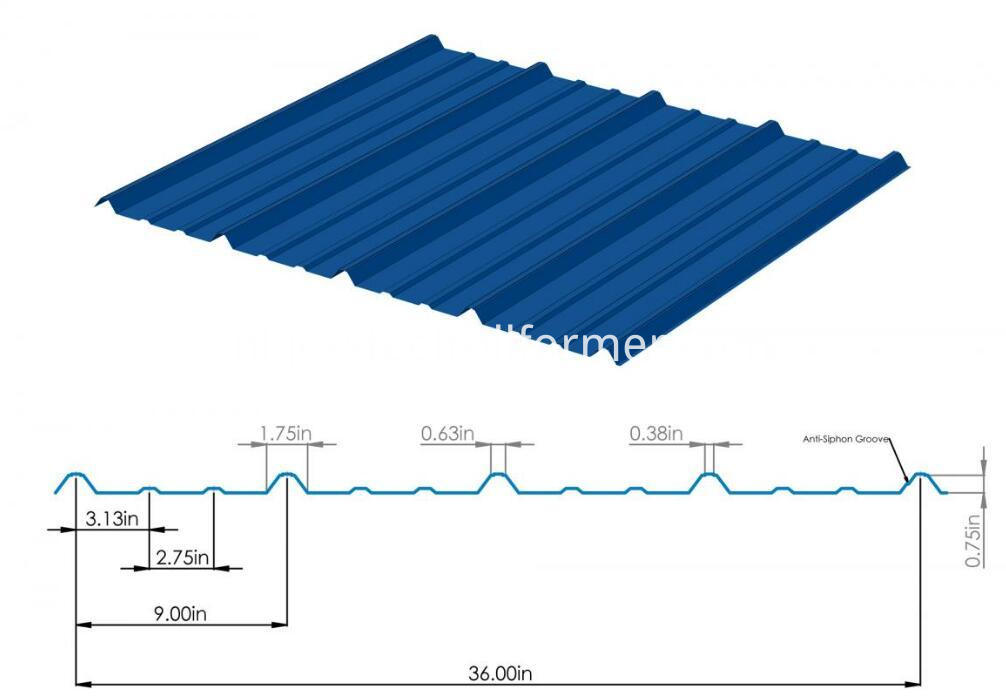 Maak foto's van de rolvormmachine
Materiaal:

gegalvaniseerde spoel, kleur gecoate gegalvaniseerde spoel

Dikte van het materiaal: 0

3.

-0.

8

mm

3) Opbrengststerkte van rol: 250mpa,
Notitie:
Als de plaat met een coating, moet de coating in overeenstemming zijn met coating inspectie-normen van de relevante kleur-gecoate, mag geen skin off, om niet van invloed op de kwaliteit van de rolvorming.
Als het materiaal gegalvaniseerd staal is, moet het gegalvaniseerde staal in overeenstemming zijn met de relevante testnormen van het gegalvaniseerde staal, mag zinklaag niet worden verwijderd om de kwaliteit van de rolvorming niet te beïnvloeden.
1.
Levering van componenten van een
complete rolvormmachine
NO.

Description

Quantity (set)

Remark

1

7

T

Manual

decoiler

1

2

Guiding device

1

One complete unit as main machine

3

Forming system

1

4

Transmission system

1

5

Hydraulic guillotine

2

6

Support table

2

7

Hydraulic station

1

8

Control box

1

9

Manual collecting table

2

10

Spare parts and tools

1

A

s attaching list
2. Algemene parameters van plaatvormmachine
No

Item

Parameter

Note

1

Forming Speed

Max

12-15

m/min

Excludes

cutting

2

Forming station

18/16 groups

3

Total Power

5.5+4kw

\

4

Total Weight

About

54

00

KGS

5

Voltage

380v,

5

0hz,3p

6

Diameter of shaft

70mm

7

Installation Size

13

*

1.1

M

*1.4

8

Sizes of chain

Double 0.6inch chain

9

Thickness of wall structure

16

mm
12
.
Belangrijkste onderdelen materiaal
No

Item

Parameter

Note

1

Forming Shaft

45# steel with grinding process




2

Forming Roller

45# steel

with

tempering heat treatment and hard chrome coating

3

Cutting Blade

Cr12 with hard treatment

4

Control System

DELTA

PLC& transducer

,

low voltage:SIEMENS

.

5

E

lectrical motor

From jiangsu

6

Bearing

C

hina quality brand

7

Chain

C

hina quality brand

8

Hydraulic parts

C

hina quality brand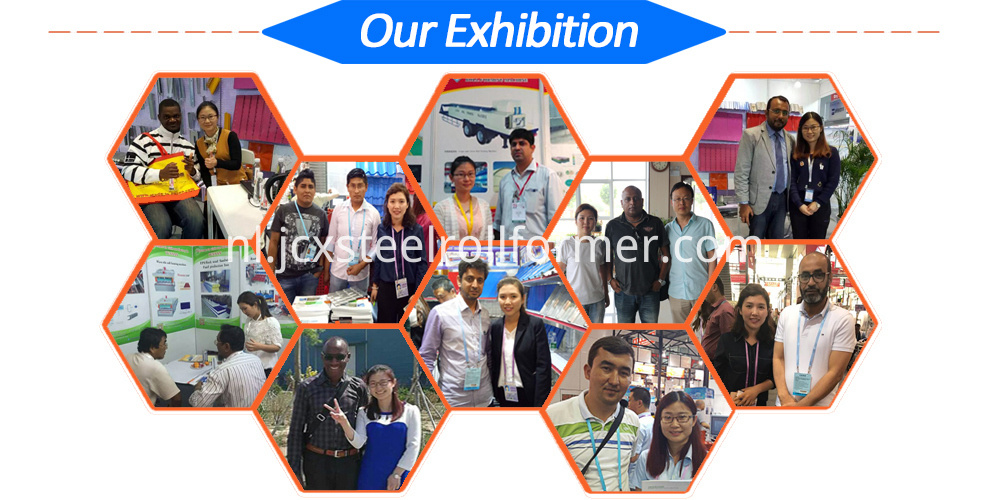 Product Categorie : Dak en wandpaneel rolvormen machine > Trapeziumvormig Bladbroodje dat Machine vormt