Bemo staande naad metalen dakmachine
De Bemo staande-naaddakmachine werd oorspronkelijk ontwikkeld door het BEMO-bedrijf en dankzij de globalisering krijgen meer fabrikanten knowhow om een ​​BEMO-dakpaneel-rolvormmachine te ontwerpen.
Onze staande naad dak rolvormmachine is samengesteld uit handmatige decoiler, belangrijkste vormen machine, hydraulische snijmachine. Differentieel lengte van vel kan worden aangepast als uw verzoek.
Wij leveren:
Staande naad dak Roll vormen Machine
Dakpaneel rolvormen machine
Staand het Comité van het Naaddak Broodje die Machine vormen
Staalplaatbroodje dat Machine vormt
Metal Ceiling Tee Grid
1. specificaties van staande naad dak vormmachine
1) Belangrijkste technische gegevens: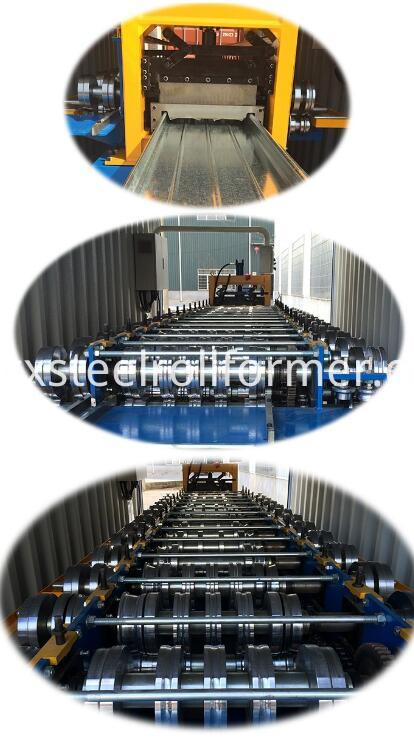 1.

Size

YX65-300-400-500

2.

Dimension

6500*1800*1500mm

3.

Weight

6000KGS

4.

Motor Power

7.5KW

5.

Hydraulic Power

2.2KW

6.

Voltage

380V/50HZ/3PH

7.

Forming Steps

13 steps

8.

Forming Speed

8-15m/min

9.

Effective Width

300mm,400mm,500mm

10.

Material of Width

470mm,575mm,680mm

11.

Min.Width of tapered roofing

250mm

12.

Min.Length of tapered roofing

1000mm

13.

Thickness for Aluminum

0.5-1.0mm

14.

Thickness for Steel

0.5-0.8mm

15.

Standing Height of Roofing

65mm

16.

Thickness for common use

and testing machine

0.6mm, 0.7mm

(material: PPGI, GI, Aluminum)
2) Hoofdaccessoires:
(1) Belangrijkste Seamlock Dakwerk Vormmachine;
(2) hoofdafrolinrichting;
(3) hydraulisch systeem;
(4) PLC computercontrolesysteem met touchscreen;
(5) Hydraulische knipfrees;
(6) Tools;
(7) Gebruiksaanwijzing.
2. Foto's van staande naad dak vormmachine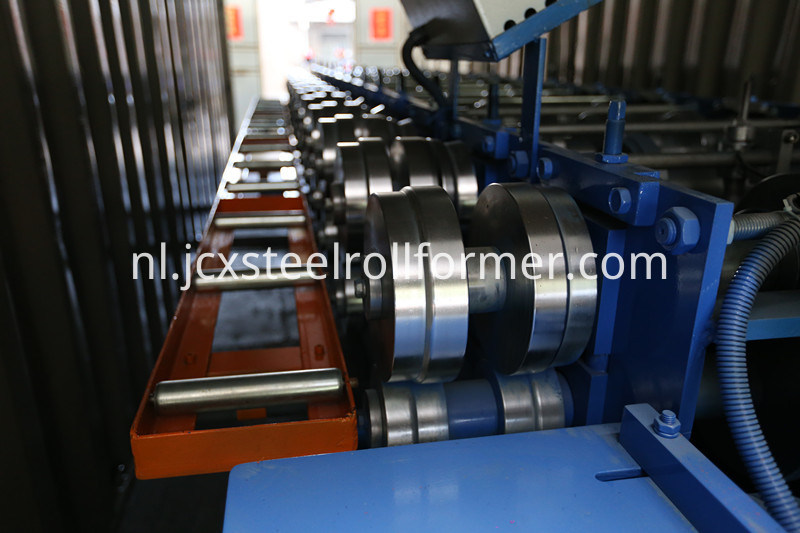 . Toepassingen van het product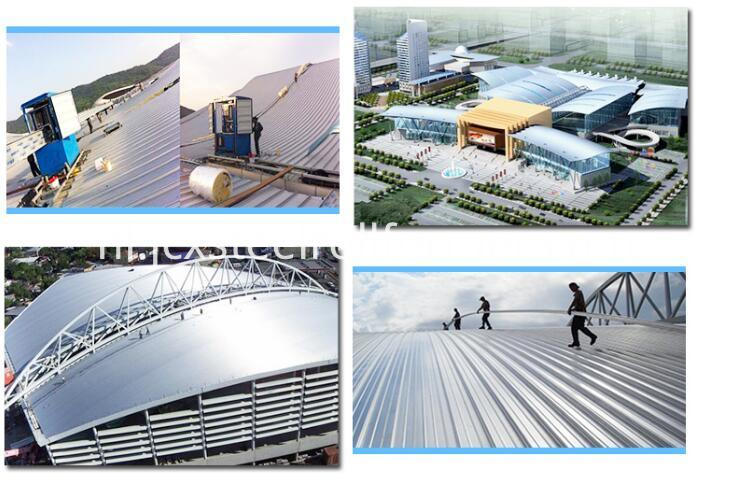 Product Categorie : Staande naad dak Roll vormen Machine > Bemo Standing Seam Roll Forming Machine